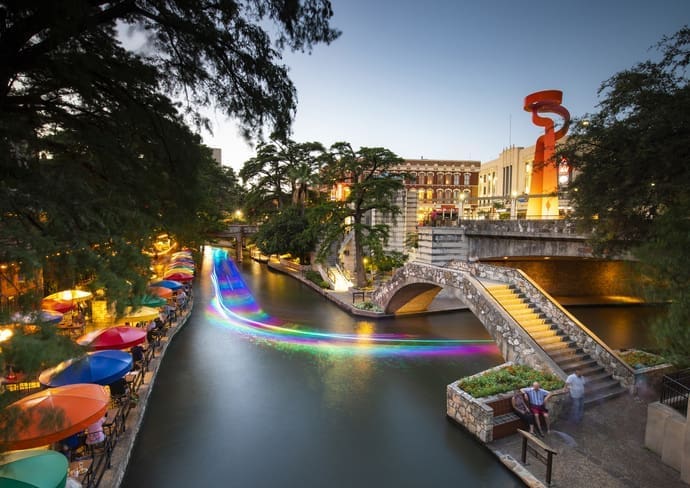 San Antonio is full of surprises. The booming culinary scene fuses Southern, Mexican, and German (you read that right) influences. Museums showcase international art alongside American history. Historic sites pay homage to famous battles (The Alamo) as well as to homegrown talent (Pearl). It's a well-rounded destination that rewards urban explorers with something new around every corner. Here's our insider guide to the best things to do and see in San Antonio.
Where to Eat and Drink in San Antonio
With a food and drink scene as diverse as the people that live in the city, San Antonio's culinary offerings hit a broad range of notes. Traditional Southern breakfast and BBQ? Check. A pizza joint that some say rivals New York? It's here. A Mexican restaurant run by the same German family for decades? Only in San Antonio! The city's food roots (and its pool of talent) are so varied that the Culinary Institute of America set up a campus here.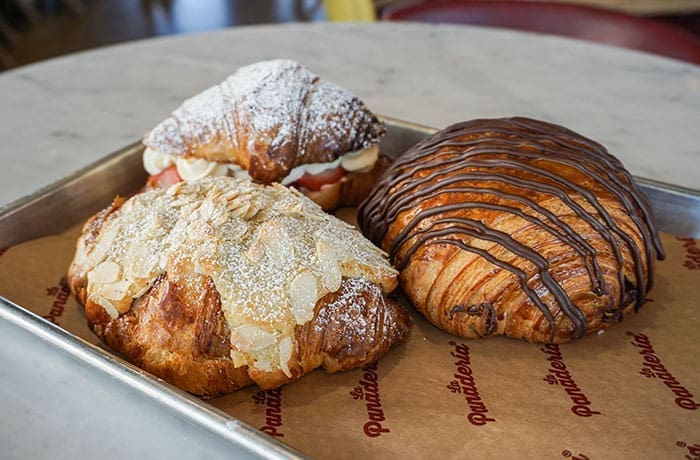 For a tasty breakfast, La Panadería hits the spot. Featured on Diners, Drive-Ins & Dives, the bakery, run by two brothers carrying on their mother's legacy, serves up delicious pan dulce; croissants filled with berries and cream or eggs and chorizo; torta loaves; crunchy orejas (elephant ear–shaped pastries); and other traditional Mexican treats. For a classic Southern breakfast — think pancakes and homemade buttermilk biscuits with sausage gravy — stop in at The Guenther House, located in a restored 1860-era home.
Some say that Dough Pizzeria Napoletana serves the best pizza outside of New York. We won't weigh in on that debate, but we're still thinking about the housemade burrata appetizer and the sausage pie. Botika at Pearl, a historic brewery turned shopping and dining complex, fuses Asian and Peruvian cuisine to make creative dishes (and the drinks are delicious too). For a lively dinner on the River Walk, Boudro's is a great pick for seafood and steak lovers; Landrace is a more upscale option serving contemporary, seasonal cuisine. Follow a light, Mediterranean-inspired lunch at Jardin with a stroll through the San Antonio Botanical Gardens. If you're craving Southern BBQ, visit Carriqui at Pearl. And if you want to be a part of history, eat at Casa Rio, owned by the same German family since 1946 and serving tamales, enchiladas, and other classic Tex-Mex fare on the River Walk.
The bar scene in San Antonio is as impressive as the dining scene. Maverick Whiskey, a bank-turned-distillery with Texas roots as far back as the Alamo, makes everything in-house, from syrups and garnishes to beers and the spirits themselves.
Wine lovers will enjoy Re:Rooted 210, an urban winery in the heart of Hemisfair that uses Texas-grown grapes and aims to reduce waste and increase sustainability — using a draft system and stainless-steel growlers to serve wine; utilizing kegs made from recycled materials. Pro Tip: Stop by Lick Honest Ice Cream next door for ice cream made with locally grown ingredients, like dark chocolate swirled with Texas-made olive oil.
What to See in San Antonio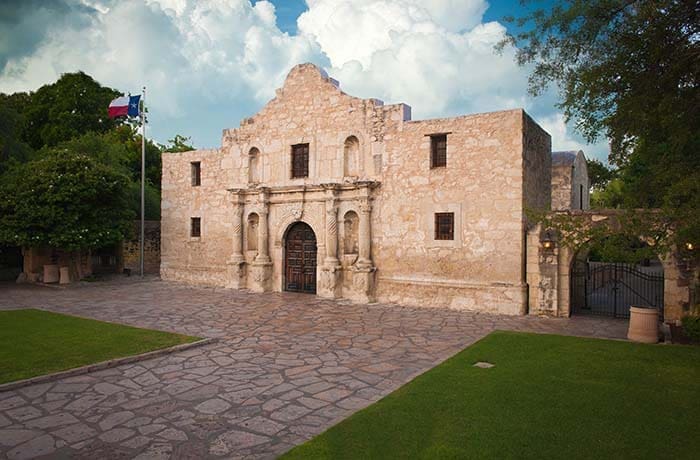 When in San Antonio, visiting the Alamo is a must. Scene of one of the most famous battles in American history, the church is interesting to explore on its own, but has more to offer, such as the recently opened Alamo Collections Center, housing singer Phil Collins' $20 million collection of weapons, relics, and documents. More artifacts will be displayed in the Alamo Welcome Center across the way, scheduled for completion in 2026.
Any visit to San Antonio is sure to involve the River Walk, a collection of restaurants, bars, and shops dotting natural and man-made waterways shaded by beautiful trees. Families take leisurely strolls during the day, while after dark, the walkways are busy with groups and couples enjoying a night out. We recommend visiting La Villita, a small stretch of stores and restaurants featuring local artisans and chefs. To explore the River Walk by water, take a GO RIO river cruise, whose knowledgeable guides will fill you in on the river, San Antonio, and other tidbits you won't hear elsewhere. Fun fact: did you know that a scene from the movie Miss Congeniality took place on the River Walk?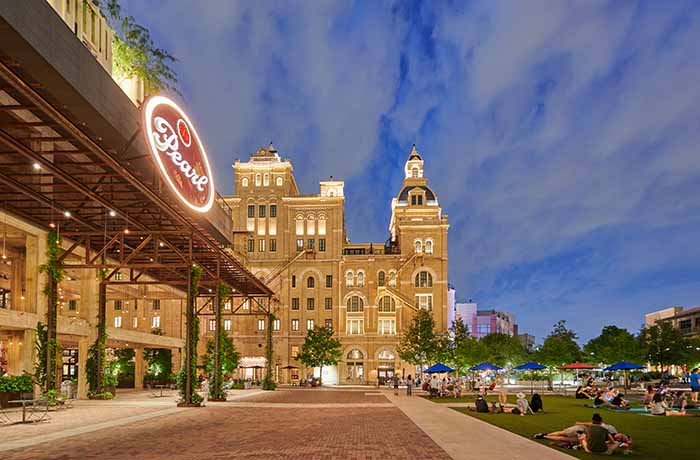 Hang out where the locals go at historic Pearl, an entertainment district featuring local-only shops, restaurants, cafés, and more (no chains here), plus plenty of green space. With history dating back to 1883, Pearl gives a nod to its beer-making with a brewery; the Culinary Institute of America and luxe Hotel Emma also have homes here.
Culture vultures will enjoy the San Antonio Museum of Art, which shows large collections of ancient Mediterranean, Asian, and Latin American art spanning over 5,000 years in the former Lone Star Brewery on the River Walk. The Briscoe Western Art Museum, also located on the River Walk, is dedicated to the preservation of the art, history, and culture of the American West, with an emphasis on San Antonio and the Southwest.
Hopscotch is an interactive exhibit featuring immersive light installations and optical illusions curated by artists from around the world. Allowing artists to showcase their works in sustainable and creative ways, Hopscotch is a vessel that tells stories and illuminates important messages of the past, present, and future to the public. Plus, it makes for some great Instagram posts.
Six Flags Fiesta Texas, SeaWorld, and the San Antonio Zoo all have homes in the seventh-largest city in the country. Both theme parks and the zoo are easily accessible by public transportation or Uber, which are affordable, timely, and clean.
Where to Stay in San Antonio
San Antonio is home to many hotels, from independents to national and local chains. For a stay on a quiet stretch of the River Walk, Hotel Valencia Riverwalk is a gem offering guests a serene vibe, ideal location, and elegant amenities while invoking a Rioja wine cellar. For a luxe stay, check in at Hotel Emma, located in the heart of historic Pearl. What once was a brewhouse is now a 146-room riverfront hotel with a seasonally driven restaurant, popular bar, and well-appointed rooms.
To review this article visit – shermanstravel.com/