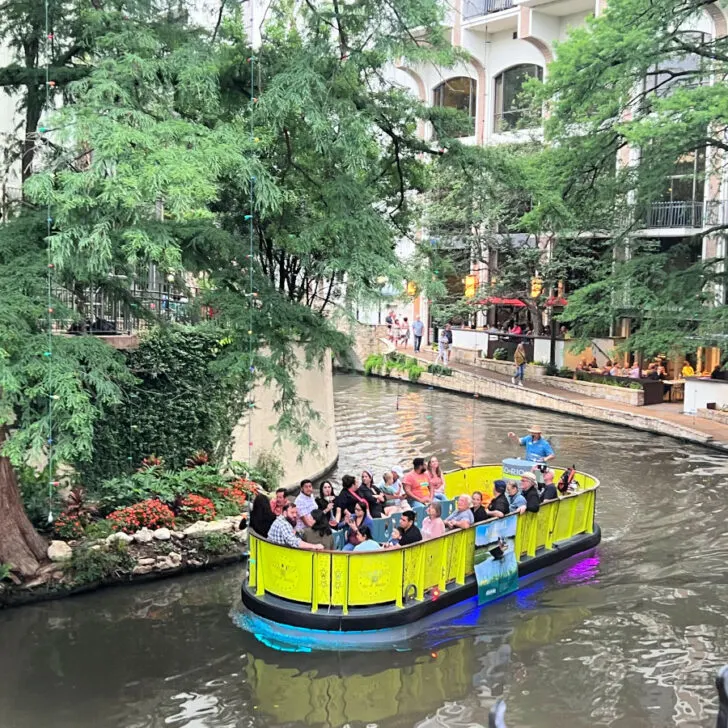 San Antonio, Texas, is a city that is steeped in history. From its Spanish colonial heritage to its many cultural attractions, there is always plenty to see and do in this charming city. One way to experience the best of San Antonio is by hopping on a double-decker bus and embarking on a sightseeing tour. It offers comfortable transportation and an opportunity to see top attractions, historical landmarks, and other interesting stops around the city.
In this blog post, we will take you on a tour of San Antonio, highlighting some of the most remarkable places you'll see along the way.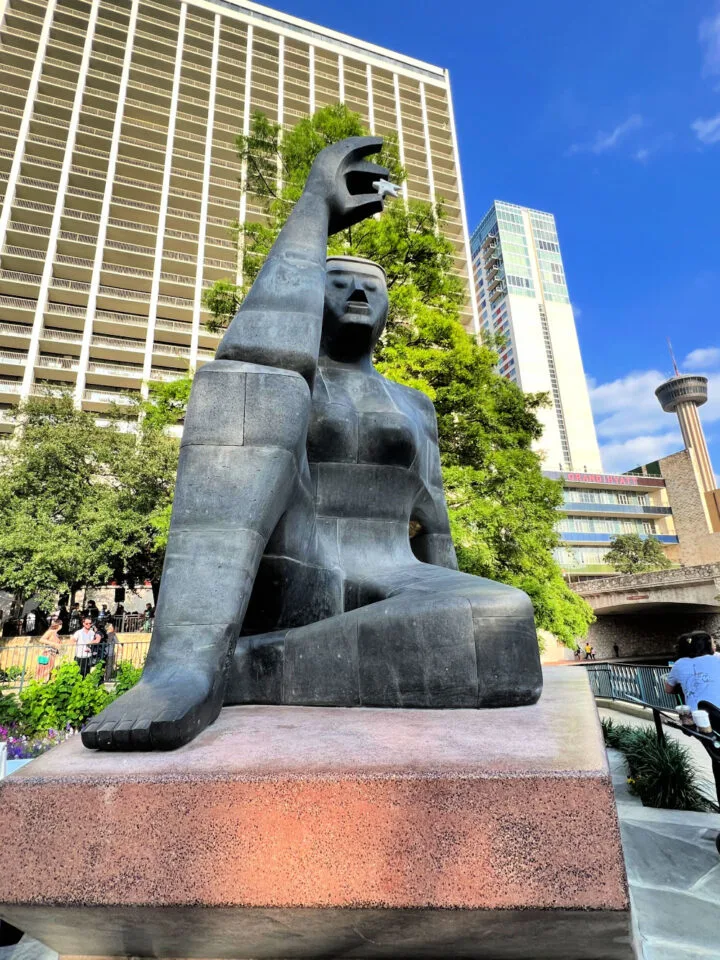 City Sightseeing: Hop On-Hop Off Bus
Discovering a large city can be a fun and unique experience, and I love exploring via a double-decker bus. In San Antonio, one of America's largest cities, the City Sightseeing tour is the perfect way to learn about the city's notable attractions and sites.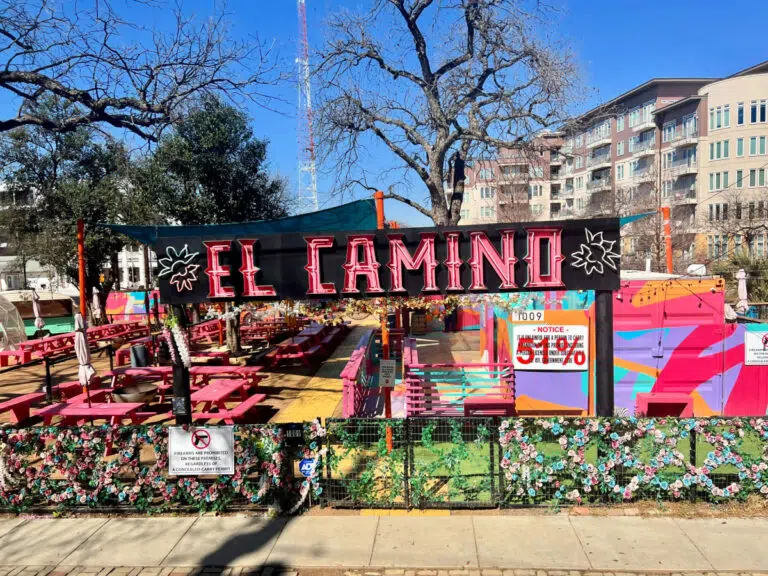 FYI: This tour has one route with 19 stops. A few of them include the San Fernando Cathedral, Tower of the Americas, and King William Historic District, as well as most mentioned below.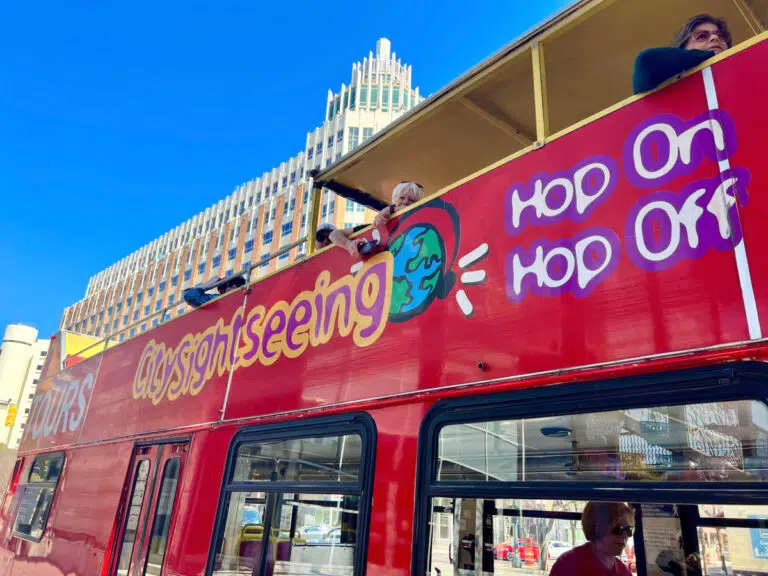 Riding on the top level of the City Sightseeing bus offers incredible photography opportunities, and, best of all, you can hop on and off as many times as you'd like for a reasonable price. If you need more time, extending your ticket is easy and affordable.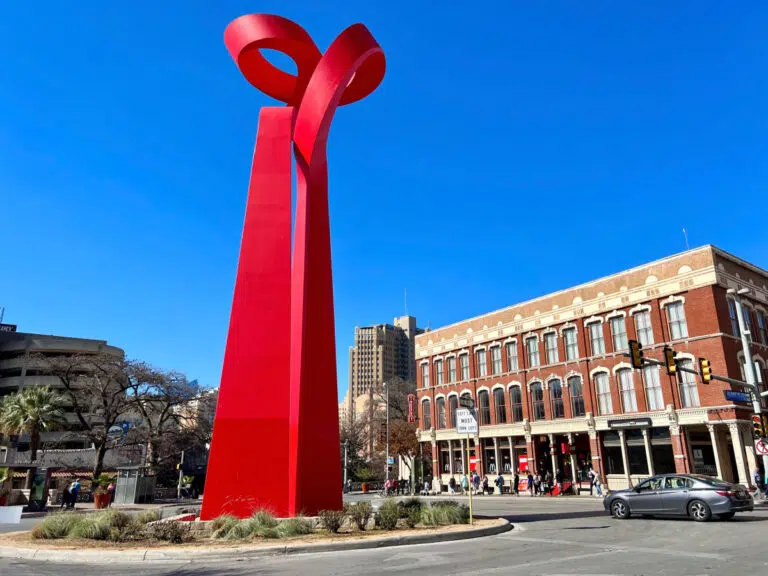 With a knowledgeable tour guide providing insight as you drive by landmarks, it's an entertaining and informative experience. Stay hydrated under the hot Texas sun, and come prepared to bring your own drinks onboard.
Tickets typically range from $50 for adults and with discounts available for seniors, military, AAA members, and online bookings. It's an adventure that won't break the bank.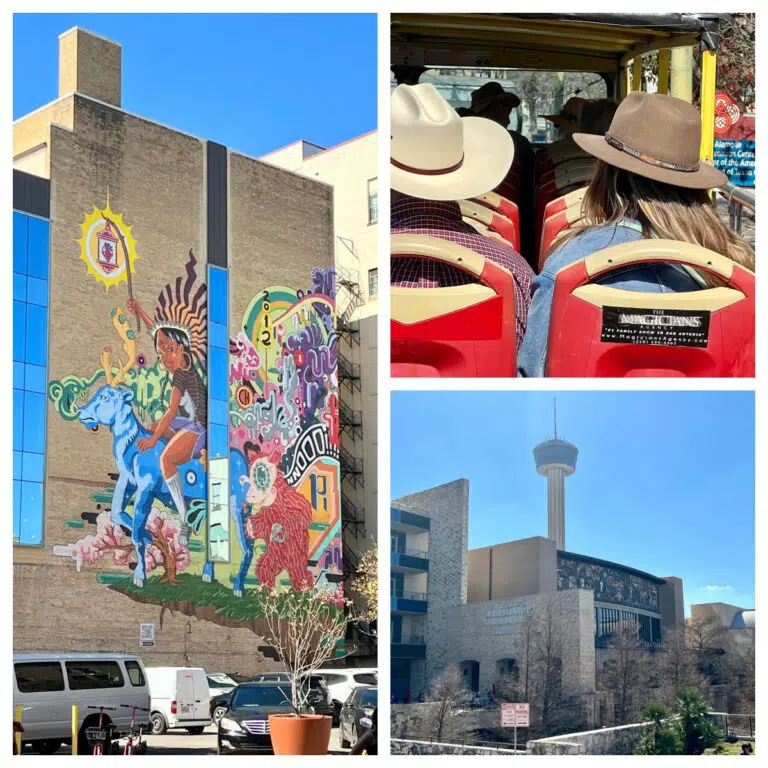 The Alamo Mission
San Antonio's Alamo Mission is one of the city's most iconic landmarks and top tourist destinations. It also celebrates its 150th birthday this year.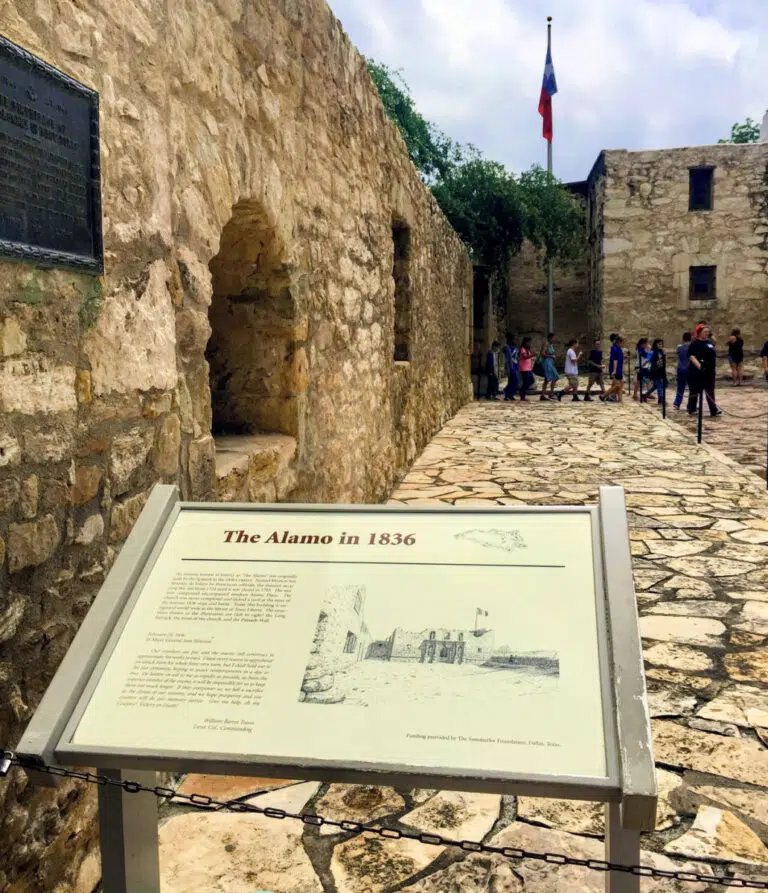 Open daily from 9:00 AM to 5:30 PM, the Alamo is more than just a history museum – it was once a Roman Catholic mission and fortress and the site of a legendary battle for Texan independence in 1836. Today, the Alamo is recognized as a UNESCO World Heritage Site, along with its four sister missions, making it a must-see attraction for visitors from around the globe.
Fun Fact: The same uniformed men below have been in my Alamo photos for more than a dozen years.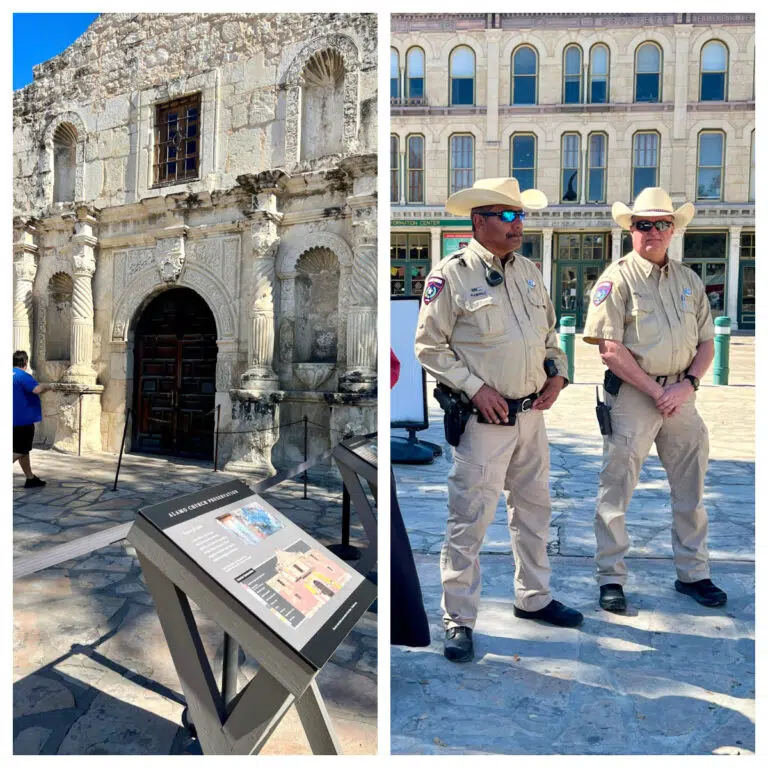 Stroll through the gardens, explore the exhibits, and reflect on the rich history of Texas. Your trip won't be complete without a visit to this historic site!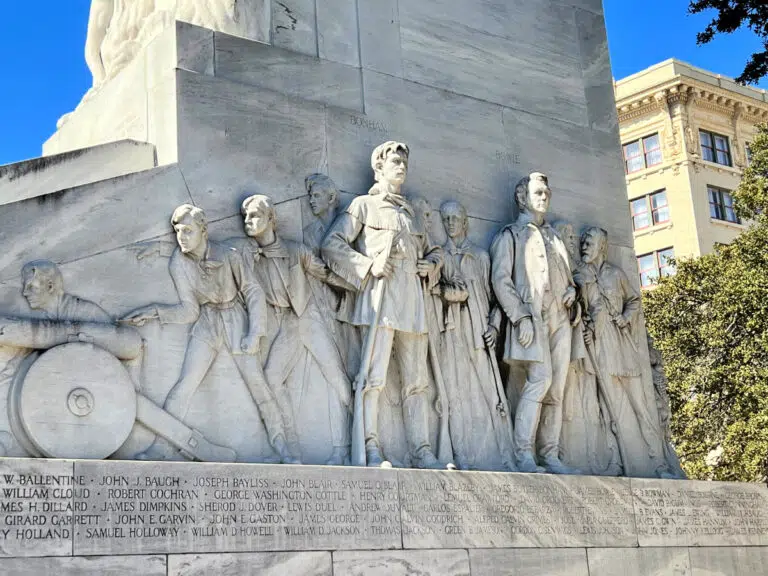 The Famous San Antonio River Walk
Discover the magic of the 3.51-mile-long San Antonio River Walk! This charming pedestrian attraction stretches for miles, with tasty restaurants and cafes, perfect sidewalk dining, and plenty of exciting boutiques and photo spots. Explore both sides of the river to see it all at this best-of-San Antonio powerhouse offering!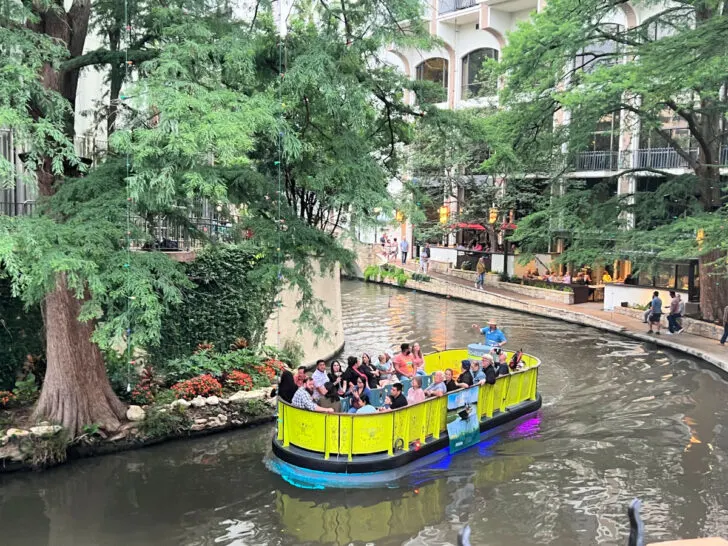 I highly recommend stopping along the River Walk for a meal, chips & salsa, and a frozen margarita to truly appreciate the culture and scenery. I prefer the prickly pear margaritas from Casa Rio and the decadent cast iron goat cheese brûlée from Ambler Texas Kitchen + Cocktails.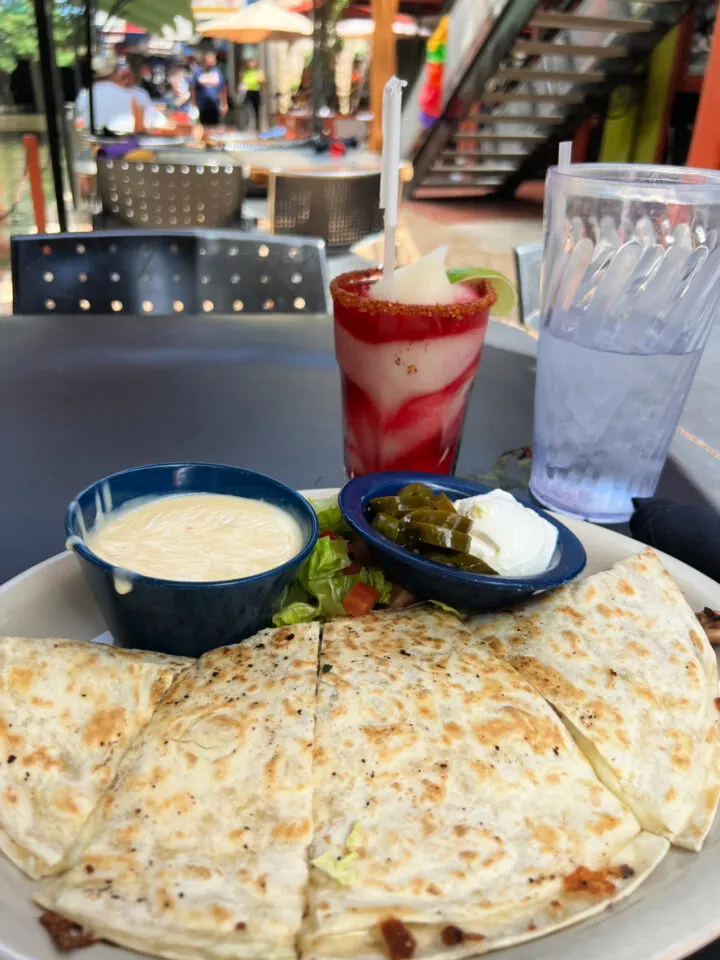 Known as Paseo del Rio, this must-visit attraction offers everything from public art to fascinating history on riverboat tours. Take advantage of the breathtaking nighttime view, too. Experience the best of downtown San Antonio by walking along the San Antonio River Walk, paying particular attention to the gorgeous sculptures and artwork.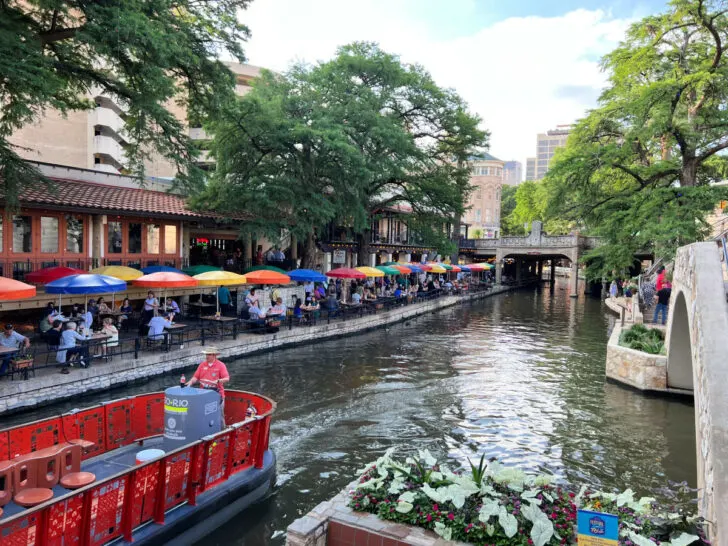 If you plan to take the 35-minute narrated boat tour through the scenic river walk, purchase your tickets at Go Rio as far in advance as you can. It sells out often. Go at nighttime for a really magical experience. Tickets are $14.50 for adults.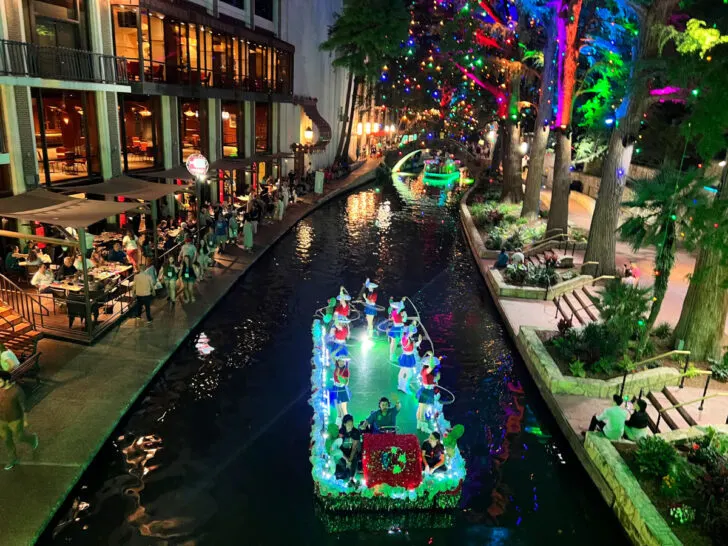 Buckhorn Saloon
If you're a fan of presidential history, The Buckhorn Saloon in downtown San Antonio is a must-visit spot. It's where Teddy Roosevelt recruited his Rough Riders and is rumored to be where Pancho Villa planned the Mexican Revolution.
Not only that, but it's the oldest saloon in Texas and houses the Texas Rangers Museum.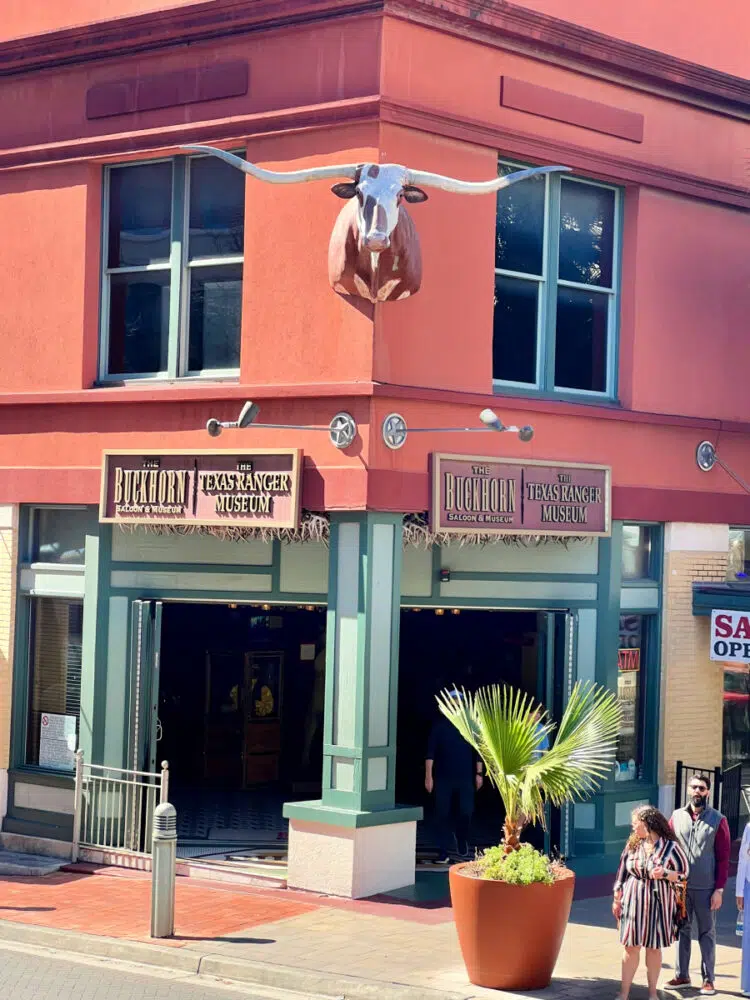 Inside, you'll be blown away by the incredible collection of taxidermied animals that cover the walls, making it a unique and unforgettable experience. But the Buckhorn Saloon is more than just a museum. It's also home to a café, shooting gallery, and noteworthy gift shop.
The attraction is open 365 days a year, so you can visit whenever you're in town. And, with the most extensive collection of Texas wildlife in the world, it's well worth a stop. Established in 1881, the Buckhorn Saloon is a piece of history you will want to check off your bucket list.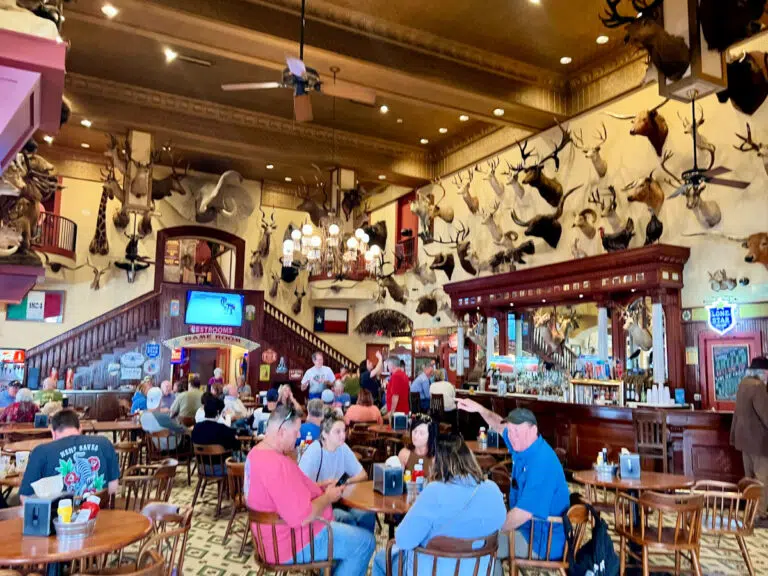 Majestic Theatre
If you're a performing arts fan, the 2,264-seat Majestic Theatre is a must-visit attraction. The Majestic has a rich history, dating back to 1929, when it was first built. It has undergone numerous renovations over the years, and today is a state-of-the-art facility that hosts a wide range of events, from Broadway productions to concerts and comedy shows.
The Spanish Mediterranean-style architecture is stunning and listed on the National Register of Historic Places. Performances for later this year include Dane Cook, Matt Rife, and Hamilton.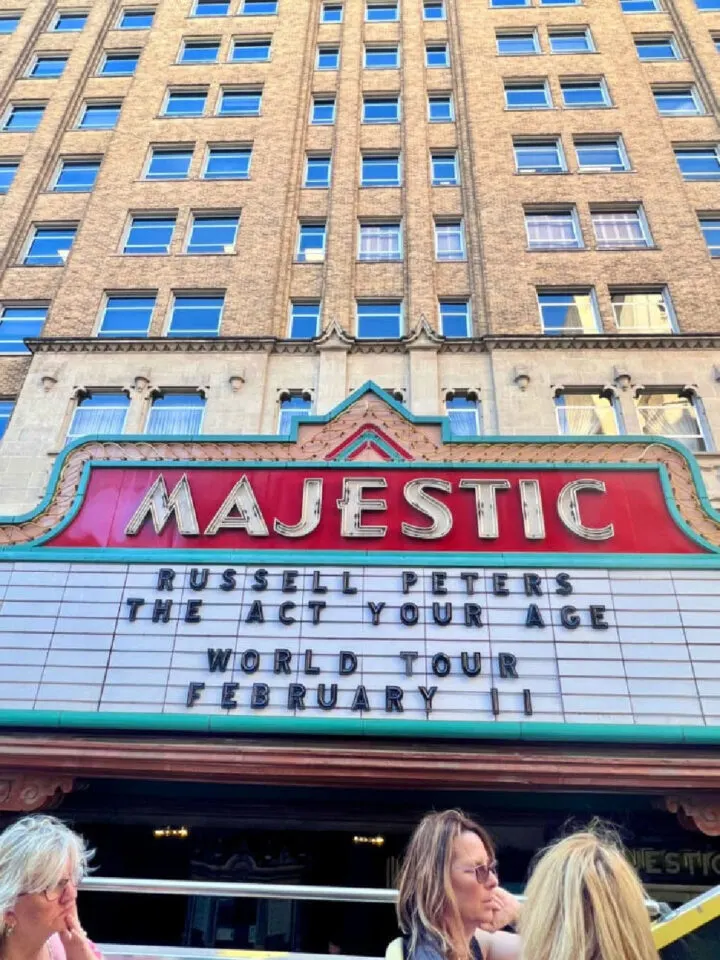 Historic Market Square
Looking for a taste of authentic Tex-Mex cuisine and unique Mexican crafts? Look no further than the colorful Historic Market Square, boasting over 100 locally-owned shops and stalls offering everything from handmade jewelry to cowboy hats.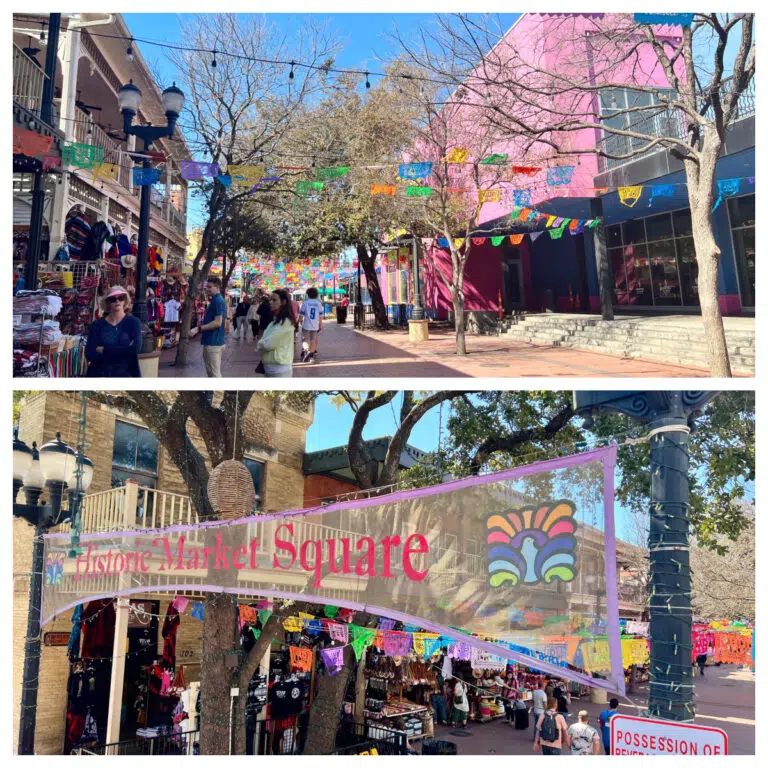 Satisfy your appetite for delicious Mexican cuisine at the legendary Mi Tierra Cafe within the Square, and open 24/7. Catch live mariachi entertainment at both Mi Tierra Cafe and La Margarita. Don't forget to check out the mouth-watering selection of traditional Mexican pastries.
Bring the whole family and experience the lively, festive atmosphere that makes Historic Market Square a must-visit destination in San Antonio.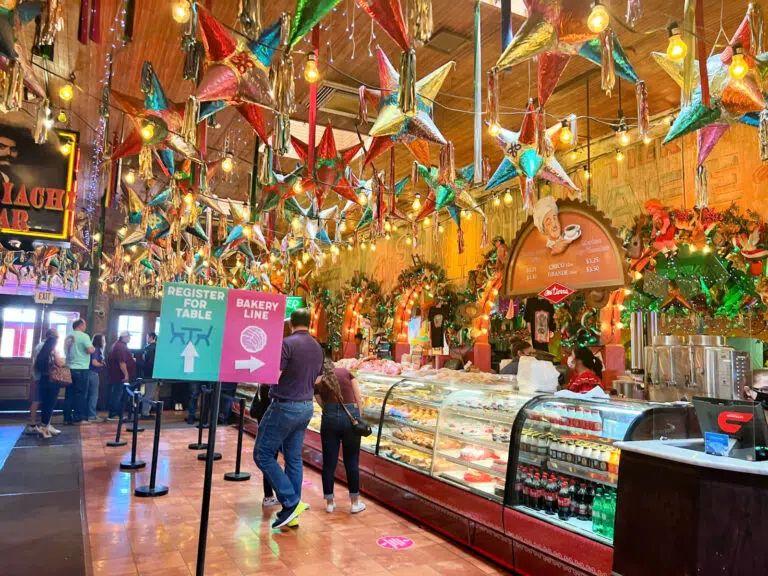 Briscoe Western Art Museum
For those interested in art and Western history, the Briscoe Western Art Museum is a must-see attraction. The museum features over 700 works of Western art, including paintings, sculptures, and textiles. You can learn about the cowboy culture and the role of the West in American history.
The museum, open Thursday through Monday, 10 AM to 5 PM, is housed in a gorgeous building with a San Antonio Public Library branch on the first floor. Tickets run $14 for adults and $12 for seniors or students. Children under 12 and active duty military (with ID) get in free.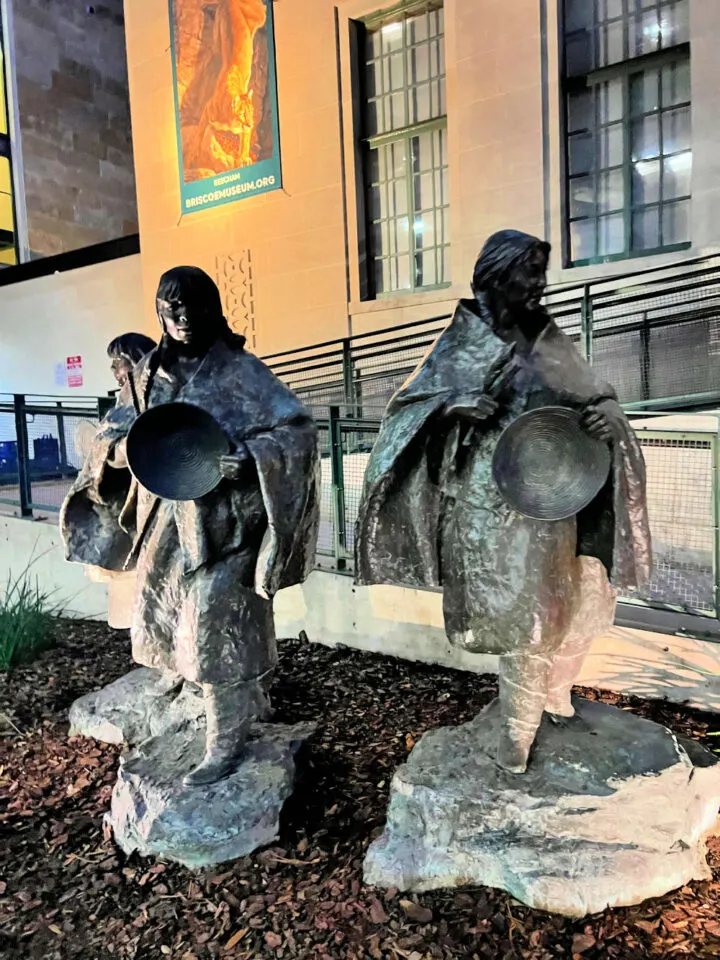 The Historic Pearl
Before wrapping up your tour in San Antonio, check out one of the most remarkable attractions and best of San Antonio —the Pearl District. This vibrant neighborhood has top-notch restaurants, cafes, art galleries, and shopping. The district's mix of old and new architecture tells the story of San Antonio's pearl industry.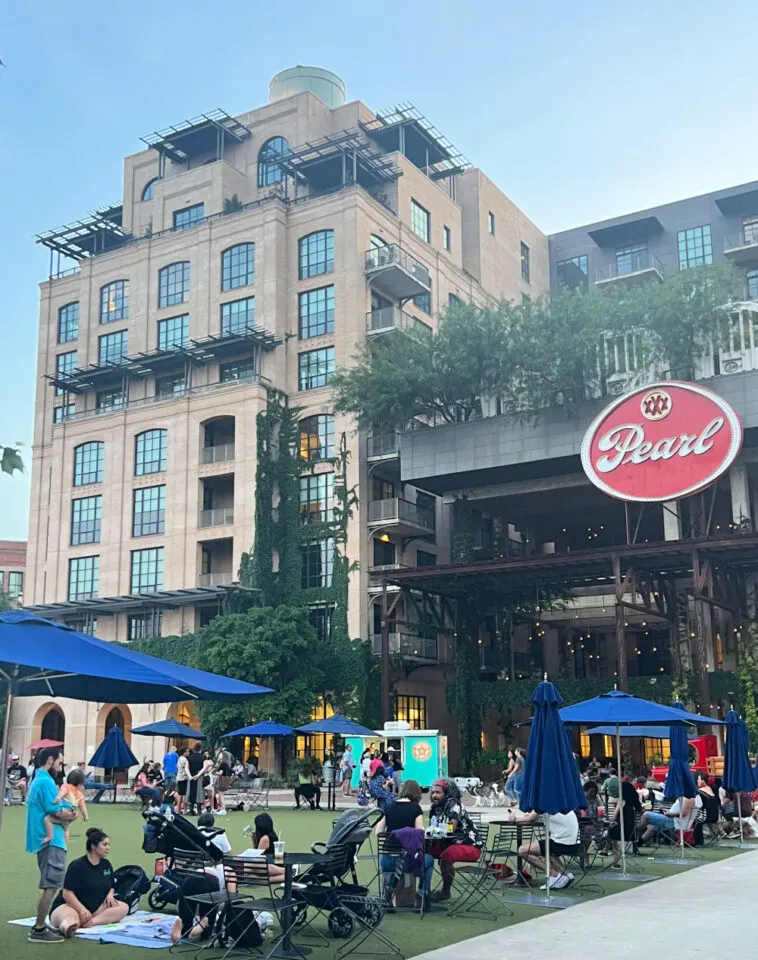 And the culinary scene here is unbeatable, with locally-sourced ingredients and creative chefs serving mouth-watering dishes. Want to satisfy your sweet tooth? Head to Bakery Lorraine for a delectable treat, or grab a meal at Boiler House to taste local flavors. The Poblano Mac & cheese is to die for!
And remember to check out Lick Honest Ice Cream for artisanal ice cream flavors you won't find anywhere else. Need suggestions? Dark Chocolate, Olive Oil & Sea Salt and Goat Cheese, Thyme & Honey make me salivate!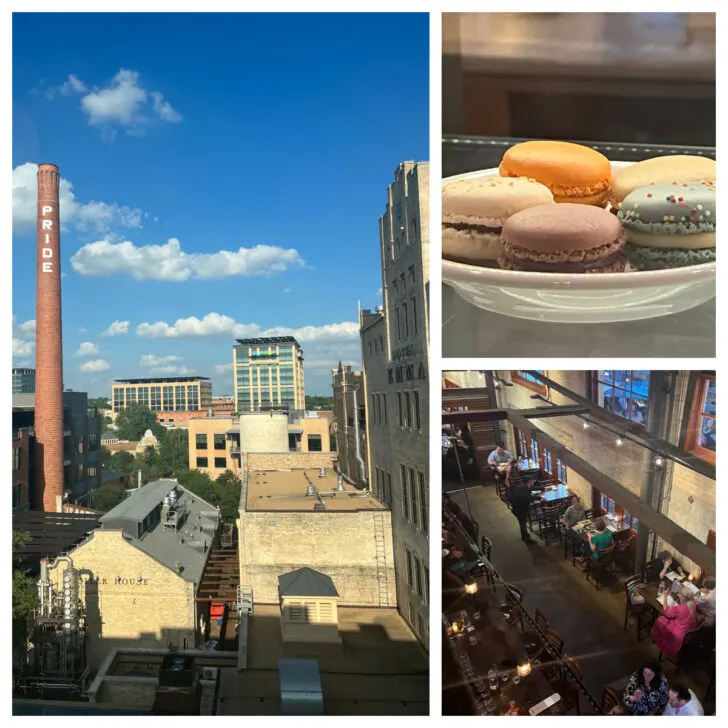 Shopping in the Pearl District is a treat, too. You can find everything from handbags and decor to unique items from international villages. And if you're looking for a place to stay, Hotel Emma is the perfect choice.
This flagship hotel is at the heart of the culinary community, with top-notch service and a focus on food. You can even shop for gifts at the hotel's Curio gift shop, which has carefully selected treasures showcasing good design, artisanal quality, and high style.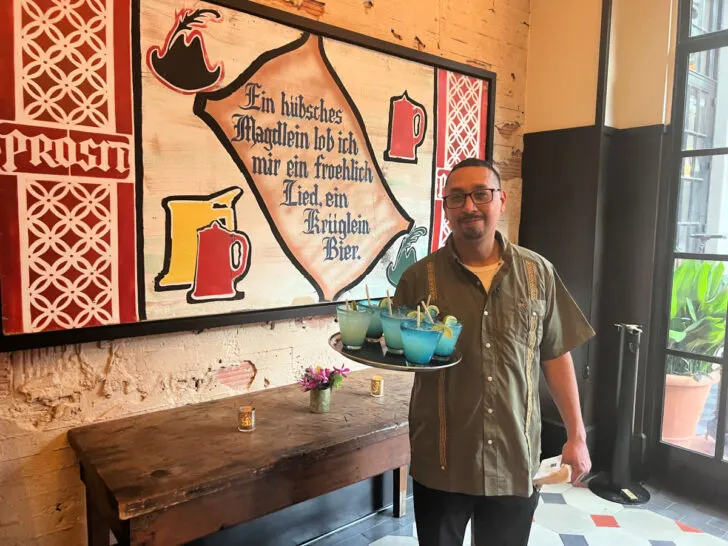 Be Wowed by the Best of San Antonio
San Antonio is a beautiful city with so much to offer. The downtown area is the heart of the city and is home to many of its top attractions. From the Riverwalk to the Alamo, Historic Market Square to the Buckhorn Saloon and Briscoe Western Art Museum, there is something awesome around every turn.
Whether you're a history buff, a fan of art and culture, or just looking for a good Tex-Mex meal, San Antonio is sure to captivate your heart. Plan your trip to this Texas gem for an unforgettable vacation.
To review this article visit – whereverimayroamblog.com