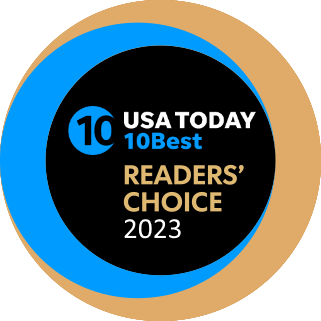 Offering a variety of cuisines and dishes to suit different tastes and preferences, food halls are great spots for trying new flavors and meeting up with friends and family. Not to mention, many food halls put the spotlight on up-and-coming chefs, giving them a chance to grow their business, so you can support the local food scene instead of big chains while enjoying a top-notch meal.
These 10 food halls have been voted as the best in the U.S. by our readers because of their fantastic selections of eateries and their positive contributions to their communities.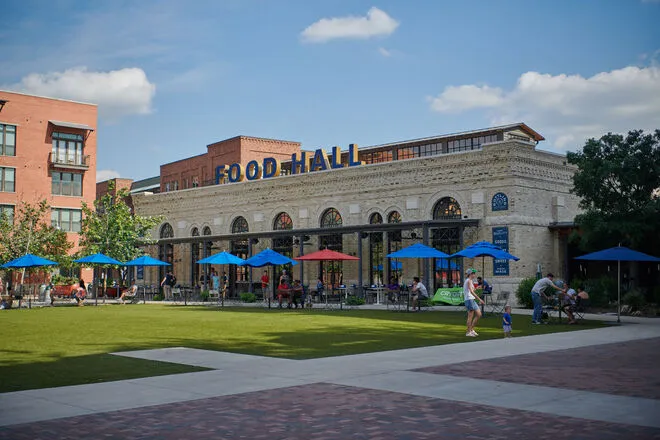 No. 10: Food Hall at Bottling Department – San Antonio, Texas
Located in the Historic Pearl, which is a mixed-use facility on the site of the former Pearl Brewing Company, Food Hall at Bottling Department features international menus such as Mexican or Caribbean street foods, along with artisan pizzas and Texas brews, wines and cocktails. It's a great way to try new things in this UNESCO Creative City of Gastronomy.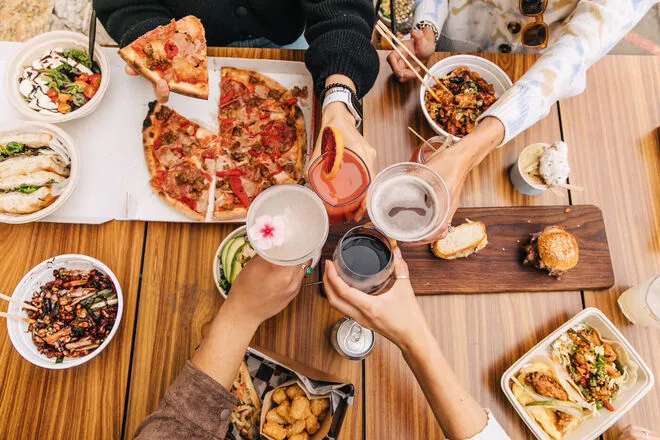 No. 9: Little Italy Food Hall – San Diego, California
Located in the vivacious Little Italy neighborhood, this food hall contains eight food stations, in addition to a donut cart and a full bar. The welcoming space is a place of celebration and gathering, which honors the immigrant families who built this beautiful community.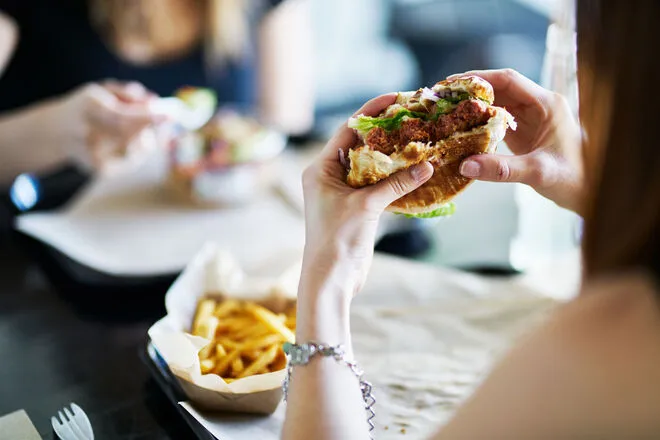 No. 8: Mount Vernon Marketplace – Baltimore, Maryland
More than 15 purveyors aimed at nibbling and sipping fill this food hall located in Baltimore's historic Mount Vernon neighborhood. Open from lunch through dinnertime for six days a week, visitors can slurp up some ramen or a local oyster, munch on a burger or Korean fried chicken and more, all while quaffing local beer, cider or kombucha.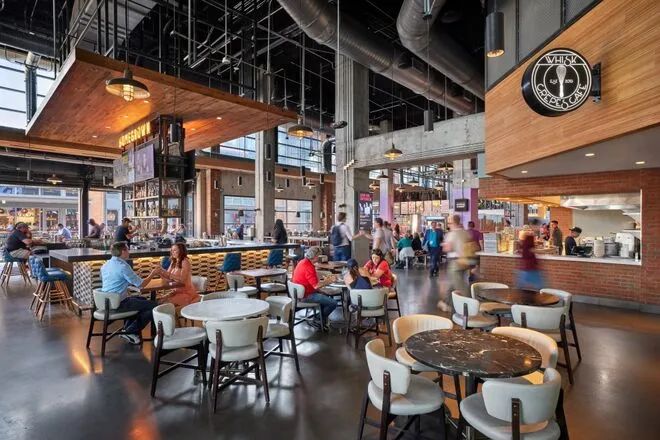 No. 7: Assembly Food Hall – Nashville, Tennessee
Smack-dab in the center of all things musical in Nashville, this food hall offers up chef-curated menus at over 20 eateries, plus craft cocktails, wine and beer. Above it all is an open-air stage on the largest rooftop concert venue in town, making this one of the best places to eat, drink and play.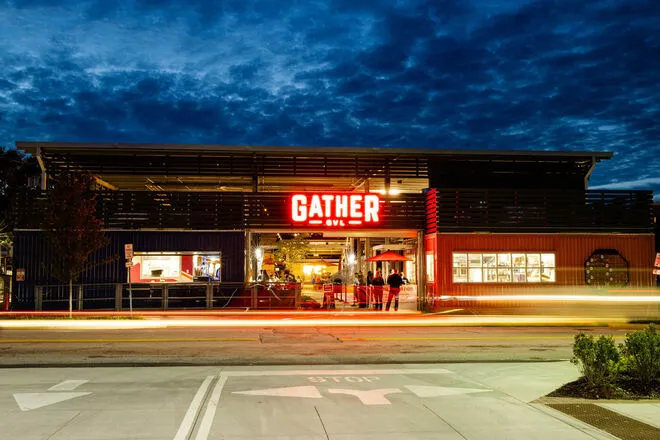 No. 6: Gather GVL – Greenville, South Carolina
As the name implies, Gather is a food hall that wants to bring people together. A colorful collection of shipping containers filled with more than 10 food and beverage vendors and plenty of places to sit make it an attractive destination for foodies of all ages. Sushi, burgers – even lobster rolls – are all on offer at this outdoor space. Locals also love that you can bring your pets on select days.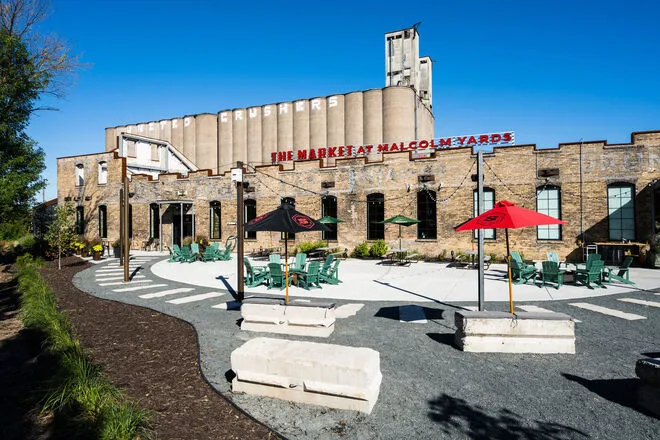 No. 5: The Market at Malcolm Yards – Minneapolis, Minnesota
This community-centered food hall is on a mission to bring Minnesotans together and help local chefs build their businesses. The Market at Malcom Yards offers nine different food concepts, a cocktail bar and a convenient self-pour tap wall with beer, wine and non-alcoholic options. Locals love Wrecktangle Pizza, which serves a Detroit-style pie that's been getting national attention.
No. 4: Budd Dairy Food Hall – Columbus, Ohio
This food hall is breathing new life into a former dairy that had stood vacant for more than 50 years. Nowadays, the brick building hosts foods from 10 kitchens, has a few bars to choose from, and offers a rooftop deck for great views of the surrounding neighborhood. Locals love "Hatch," the revolving pop-up that features up-and-coming Columbus area chefs.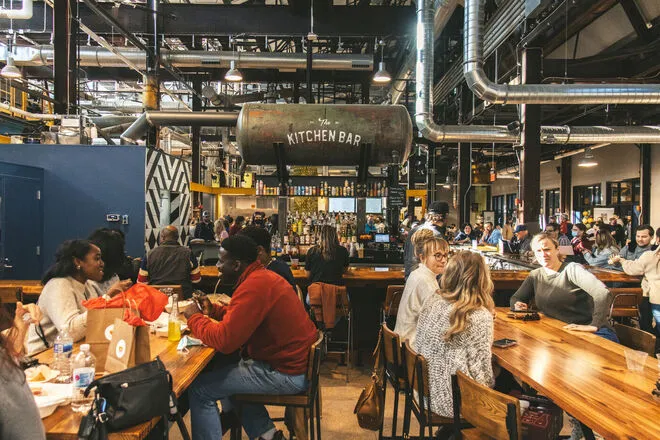 No. 3: City Foundry STL – St. Louis, Missouri
At this food hall and entertainment complex in the city's revitalized Midtown neighborhood, you can snack, graze or chow down at more than 15 eateries, ranging from classic burgers to Argentine empanadas or St. Louis' signature toasted ravioli. Enjoy craft brews and good films at the adjacent Alamo Drafthouse or take in some live music at City Winery.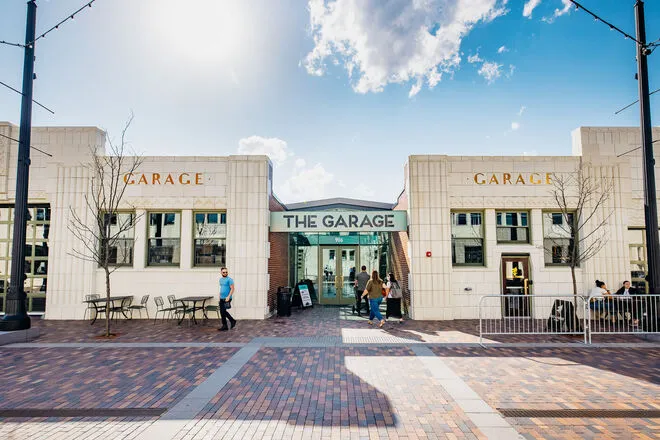 No. 2: The Garage Food Hall – Indianapolis, Indiana
Once the largest Coca-Cola bottling plant in the world, the Bottleworks District is a growing destination unto itself. The former bottling plant garage is now a food hall with over 20 vendors tempting your taste buds. Sample meaty Brazilian street food, Hawaiian poke or a spot of British fish and chips. Enjoy an artisan cocktail or local brew and finish it all off with ice cream and cookies.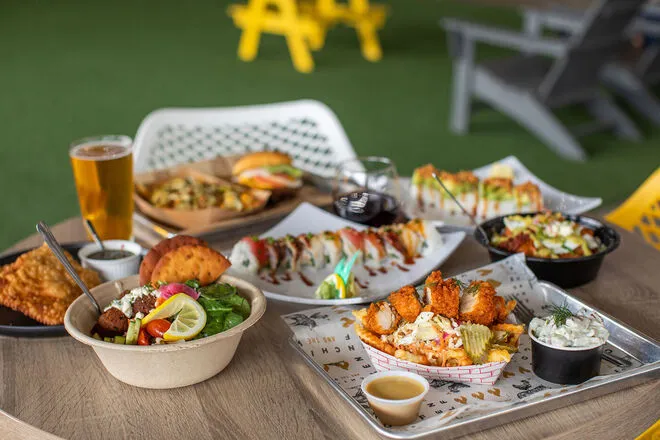 No. 1: Mother Road Market – Tulsa, Oklahoma
Get your kicks at Oklahoma's first food hall, located right on historic Route 66. In addition to 15 vendors serving up everything from sushi to Oklahoma barbecue, the Kitchen 66 Takeover Cafe offers a rotating opportunity for budding food entrepreneurs to strut their stuff. 10Best contributor Jacky Runice says, "Don't leave without a lick of Honeycomb Lavender or Ooey Gooey Butter Cake ice cream at Big Dipper Creamery."
To review this article visit – 10best.usatoday.com