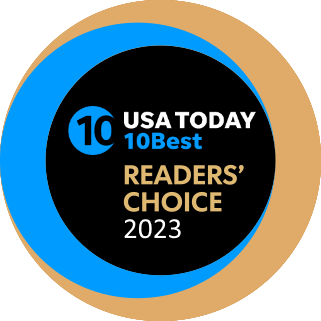 According to the Farmers Market Coalition, a farmers market is "a public and recurring assembly of farmers or their representatives selling the food that they produced directly to consumers." And the explosion of the farm-to-table movement in the United States has led to a steadily growing number of markets, with more than 8,600 registered in the USDA Farmers Market Directory.
To find the best farmers markets, we asked a panel of experts to nominate their top picks. Then, our readers voted for their favorites over four weeks. Here are the 10 best farmers markets across the United States.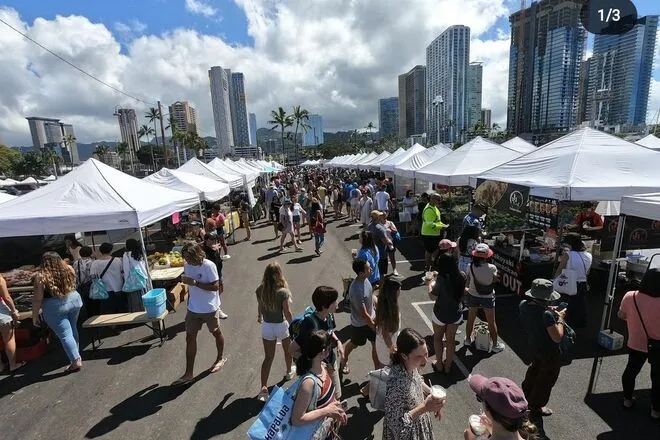 No. 10: Kaka'ako Farmers Market – Honolulu, Hawaii
This Hawaiian farmers market offers over 100 booths filled with Oahu's finest local produce, unique quality gifts and locally inspired artisan foods. Sample fried mochi balls or sugar cane juice; shop for grass-fed beef, fresh-caught fish and seasonal produce; or find gifts for every occasion, including handcrafted jewelry and textiles.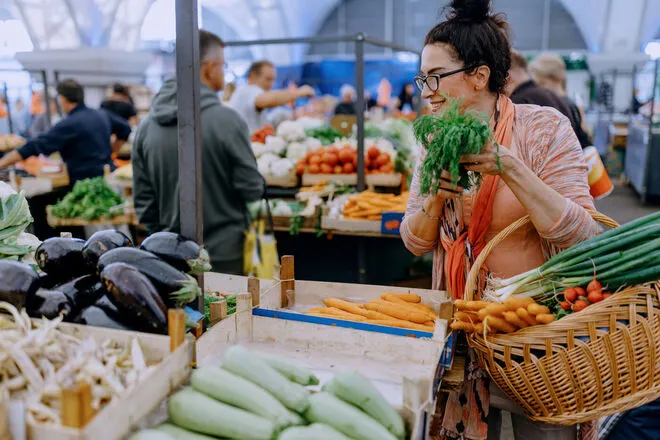 No. 9: Ann Arbor Farmers Market – Ann Arbor, Michigan
You're sure to buy local at this market, with producer-only stalls featuring vendors from Michigan. A bounty of fresh produce, cheese and eggs are joined by handmade ceramics, soaps and candles for sale at this 100-plus-year-old market, which is open Saturdays year-round and Wednesdays in the summer.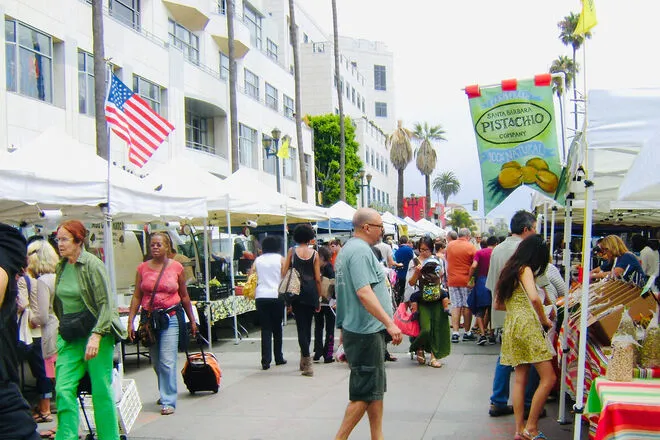 No. 8: Santa Monica Farmers Market – Santa Monica, California
On any given Wednesday, Saturday or Sunday, some of Los Angeles' top chefs and restaurateurs can be found poring over the fresh fruits, vegetables and baked goods at the Santa Monica Farmers Market. Open year-round, it's considered southern California's largest and most diverse grower-only farmers' market and draws thousands of shoppers to its bountiful stalls every week.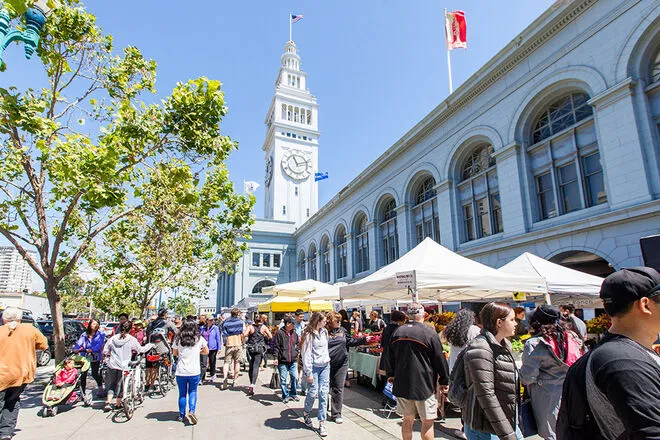 No. 7: Ferry Plaza Farmers Market – San Francisco, California
This triweekly market at the San Francisco Ferry Building is renowned for its wide variety of high-quality products from California's food makers, chefs, and sustainable growers. Open rain or shine year-round, the three markets on Saturday, Tuesday and Thursday offer fresh produce, meat, herbs and flowers, as well as artisan specialties.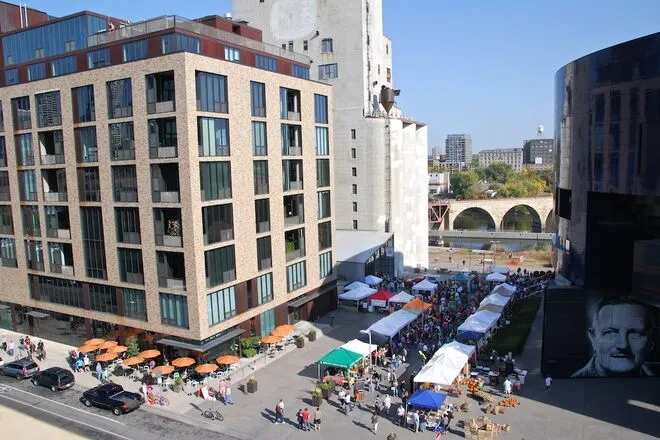 No. 6: Mill City Farmers Market – Minneapolis, Minnesota
Shop for artisan bread, produce and more in the ruins of a legendary flour mill on the banks of the Mississippi. This Mill City Museum site hosts the Saturday farmers market year-round: outdoors in the summer months and indoors from November through April. In addition to farm-fresh foodstuff, locals love the free cooking classes and free yoga along the riverbank.
No. 5: Pearl Farmers Market – San Antonio, Texas
The Pearl Farmers Market in San Antonio bills itself as "an open-air grocery store, held rain or shine," and it takes place each Saturday and Sunday. Saturdays are focused on local ranchers and farmers, while Sundays are dedicated to local artisans. While you're shopping for local produce, meats and cheeses, you can listen to the sounds of live music and ponder how to use your fresh ingredients.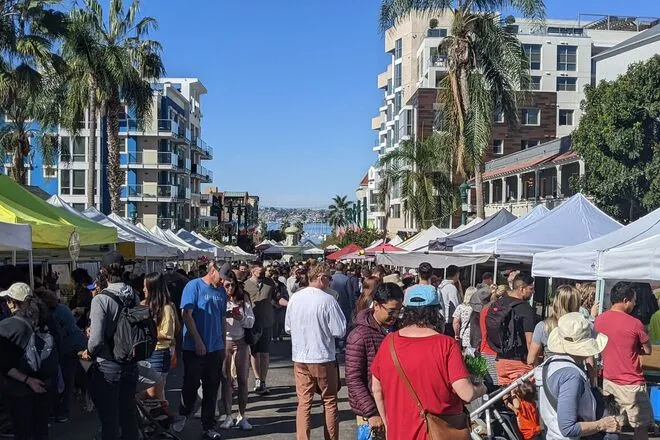 No. 4: Little Italy Mercato Farmers' Market – San Diego, California
San Diego County's largest farmers' market is open twice weekly for fresh produce, poultry, meat, pastured eggs, nuts and plants from California farmers. And don't leave without checking out the olive oil, bread and sauces from local makers. Patrons love the ambience, amazing cuisine and Italian American history in this downtown setting.San Diego: Gaslamp/Little Italy Walking Tour Take a guided 4-mile stroll through the historic Gaslamp Quarter and visit three markets in Downtown San Diego.BOOK ONLINE
When you check rates and book tours of independently reviewed points-of-interest through our site, we may earn a small commission.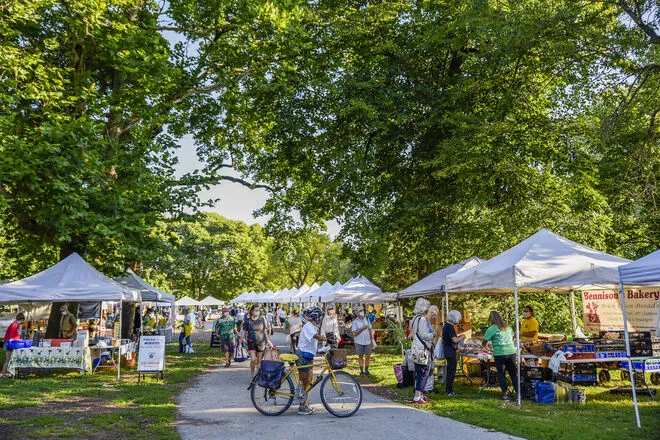 No. 3: Green City Market – Chicago, Illinois
Green City Market is the place to go if you want fresh local foodstuff – and potentially hobnob with some of Chicago's top chefs in the process. They're on a mission to support sustainable farmers, educate the community and expand access to locally grown food. The Lincoln Park outdoor venue is open twice weekly spring through fall, while the indoor Avondale facility is open on select Saturdays through the winter months.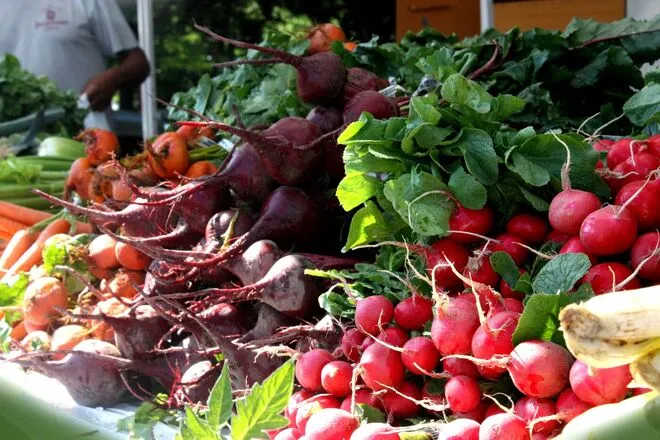 No. 2: Collingswood Farmers' Market – Collingswood, New Jersey
The Collingswood Farmers' Market was founded in 2000 as a way to connect the community with the food they eat and the people who grow it. Every Saturday from May up to Thanksgiving, you'll find Jersey-grown fruits and vegetables, as well as meat, poultry and eggs, cheeses, plants, honey, handmade soaps and other artisan goods.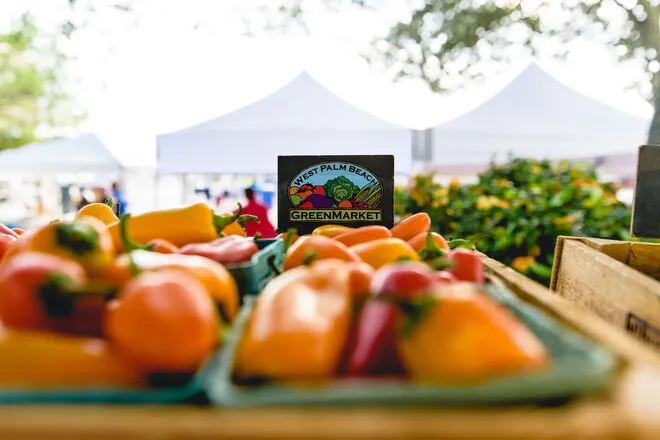 No. 1: West Palm Beach GreenMarket – West Palm Beach, Florida
Inspired by visits to the public markets of Europe, former West Palm Beach Mayor Nancy Graham helped establish the first weekly public farmers market in Palm Beach County in 1995. These days, the West Palm Beach GreenMarket takes place every Saturday from October through April with more than 100 vendors alongside the Intracoastal Waterway.
To review this article visit – 10best.usatoday.com/