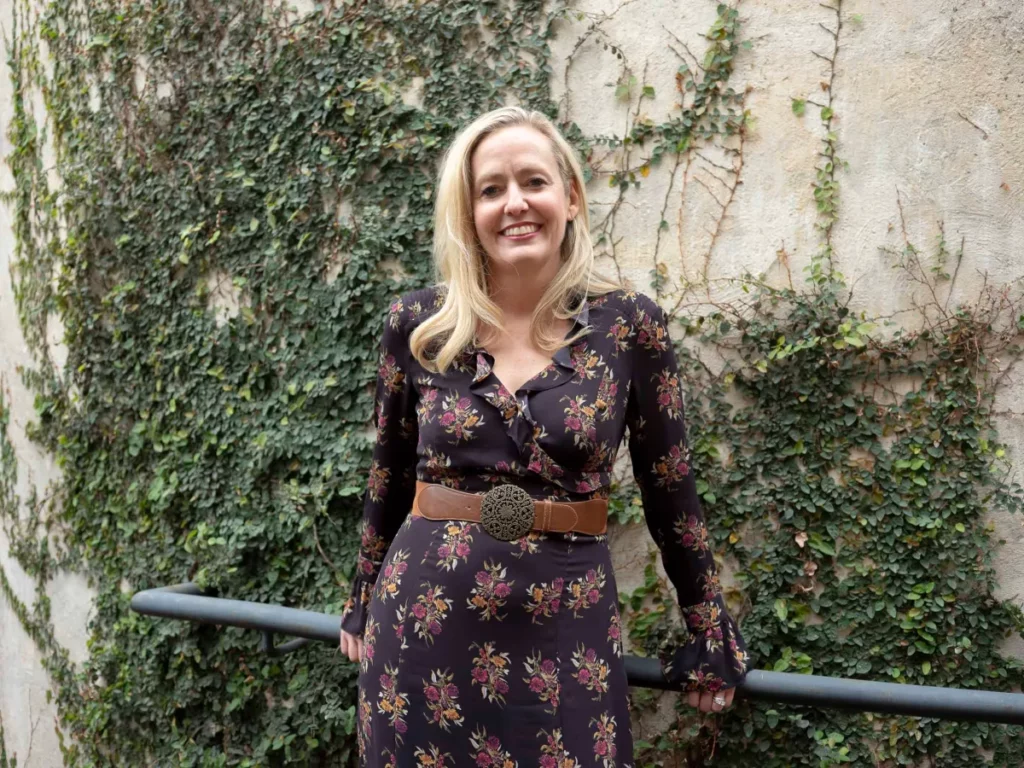 In the year since Mesha Millsap was named CEO of the Pearl, three new restaurants opened at the former brewery and a parking lot became a relaxing greenspace near her second-floor offices.
A live music venue in the Stable building and a food market hall in the former Samuel's Glass plant are expected to be completed within a year. The Pearl has come a long way, and so has Millsap.
Fifteen years ago, when she first set foot on the Pearl grounds as a senior accountant, Kit Goldsbury's vision was in its earliest stages. The Pearl, developed by Goldsbury's Silver Ventures, had only a beauty school, a cooking school, a few restaurants and no apartments.
"There were a lot of construction fences around," Millsap recalls. "And the River [Walk] had not been extended, either."
Today, the Pearl is a popular shopping and dining destination with a luxury hotel and spa, an international culinary school, jazz club and a growing number of apartments. A weekend farmer's market, seasonal events and other programs draw crowds and fill area parking lots.
The development's organizational structure has changed as well, with Millsap now at the helm of the Pearl's property management, facilities maintenance, redevelopment, leasing, marketing, parking and activations.
"For 20 years, we did everything either as Silver Ventures or Pearl — it was all kind of one thing," Millsap said. "As we started to look forward to the future of Pearl and of our company, what became clear was that there were three focuses."
In 2022, the company split those core businesses into separate companies, each with its own vision and financial goals.
Oxbow Development Group is responsible for real estate development projects like the Oxbow office building on Broadway Street and the planned apartments at 102 E. Josephine St., and is led by CEO Bill Shown.
Sponsors help underwrite our nonprofit journalism. Sponsor today.
Potluck Hospitality, led by CEO Elizabeth Fauerso, oversees, and in some cases owns, all food and beverage businesses at the Pearl.
Shown said the new structure improved clarity for each of the various operations.
"All three of those were so separate with their own needs, their own vision — to get everybody aligned, we need to be three different companies," he said.
"One of the things that we have declared organizationally is that we want Silver and its related entities to be around in the next 100 years," Shown added. "So it's creating clarity and structure and human resources to allow that to happen."
And Millsap is the right person to head up Pearl, he said.
"It is not your typical property. We come at things with a bit of a higher purpose, trying to change people's lives, trying to change San Antonio," Shown said. "Mesha has a deep, deep understanding of that."
The organizational structure is working well, Millsap said. "The beautiful part about it is we all know each other very well and have worked together for so many years so we collaborate on a lot of things."
With 1100 Springs Plaza, a courtyard-like area in front of the Full Goods Building, completed, Millsap is teaming up with her counterparts to redevelop what they call the garage building, originally home to one of the Pearl's first tenants, the Aveda Institute.
"We're planning for something that would be really interactive and engaging and would interface with the 1100 Springs area really well," Millsap said.
'Bigger than just a job'
A native of San Angelo, Millsap attended San Angelo State University and moved to San Antonio in 2002 to work as a recruiter, finding and placing accountants. After a year in that job, she realized she was ready to return to public accounting work and accepted a job at the accounting services firm EY.
After becoming engaged to be married, Millsap began to "look at the next chapter" of her life and, seeking a balance between the personal and professional, she was directed by her recruiting firm friends to a job opening at Silver Ventures.
"When I met with the people who were here and I started to learn more about what Silver did and how … it [seemed] much bigger than just a job," Millsap said. "It was more about the things that they were doing, the ways that they were transforming San Antonio and our world."
Millsap stepped into the role of senior accountant in 2007 and her responsibilities steadily grew into managing operations. She also had two daughters, one who turns 13 this month and a 10-year-old.
Unlike Emma Koehler, who took over the Pearl brewery after her husband's death in 1914, Millsap is not alone, as a woman, working in the top echelons at the Pearl.
Half of the Pearl's leadership team are women and 67% of the women working in the Silver Ventures organization are in management.
In addition, a majority of the Pearl's shops and restaurants — from Adelante boutique and the Twig Book Shop to the French pastry shop Bakery Lorraine and the Caribbean takeout restaurant Mi Roti — are woman-owned.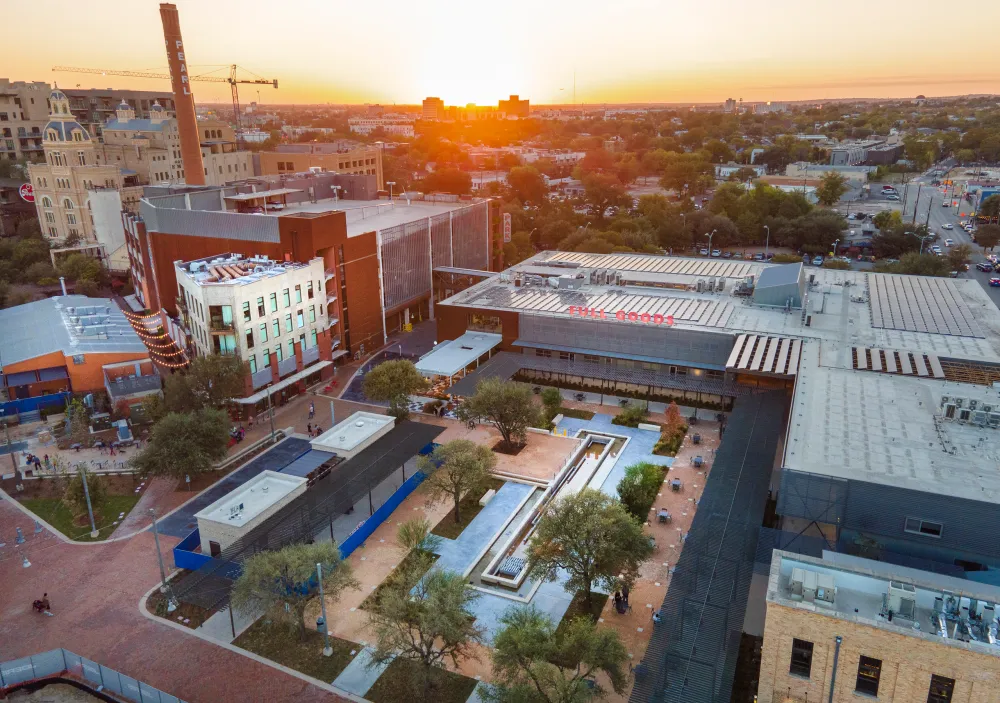 Community shows up
Millsap considers the women friends, mentors and visionaries, but doesn't call out a favorite spot at the sprawling campus. She said she most enjoys the many event options at Pearl, such as Movie Mondays and the Weekend Market.
"I am always really passionate about the events and the activations, because that's really where I started to get more into the operations [side] of things here," she said.
That enthusiasm also presents a challenge. "I get really excited about those things and I have to pull back and say, 'That's not your job, don't get into movie nights,'" Millsap said. "But … I love seeing the way that the community shows up for that."
But the Pearl's popularity with locals and visitors has also led to parking issues. In 2021, the Pearl installed payment kiosks, to the dismay of visitors who had become accustomed to parking there for free. "I'm not gonna lie, it has been difficult to manage," Millsap said.
The move to paid parking was driven by the cost to maintain and manage the surface lots and garage — lighting, security and leasing from the Texas Department of Transportation the spaces beneath the highway overpass.
"We've tried to be very proactive and provide parking for all of the uses that are here, and we got to a point where it was really hard to continue to do that," she said. Those costs add up to millions of dollars, and the price tag to build a new garage averages $30,000 to $50,000 per stall, "and that's just to build it."
Revenue from parking is reinvested in activations like movie nights and redevelopment on the campus, she said. It's what makes possible the free-and-open public spaces in a private development, like the children's splash pad, Gustav's Geysers.
Through June 30, parking in all lots and the garage at the Pearl is now free Monday through Thursday, from 8 a.m. to 2 p.m. Parking is free for the first 30 minutes on all days and times.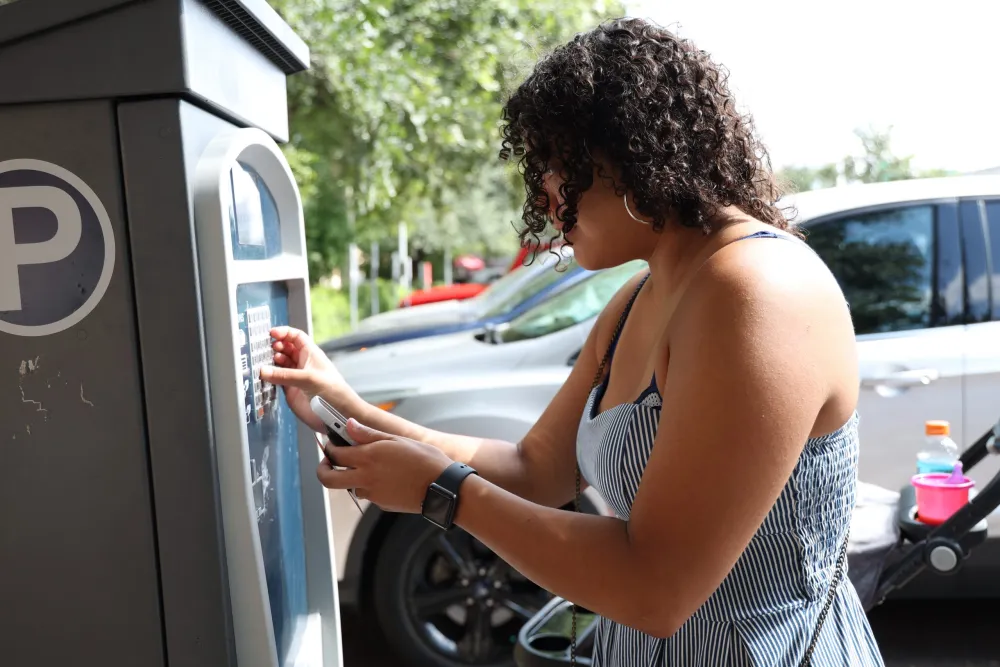 Parking solutions planning
The subject of parking is part of what Millsap and others are discussing now in their effort to develop a master plan that will shape the future of the Pearl.
"As we build things, we know we have to accommodate parking for those uses," Millsap said. "It's really expensive to do that. And so [pay parking] is one way that we can start to do that in a responsible way and continue to plan for the needs of the people who are coming here."
The master plan will be completed later this year, along with the 1,000-seat Stable Hall live music venue.
In what seems like an ever-evolving development, Millsap also has plans for the garage building at the corner of East Grayson and Avenue A, across from the Carriqui restaurant and near the new 1100 Springs area.
The goal is to make it "feel really appealing and open to the neighborhood," Millsap said.
The Pearl is a financial supporter of the San Antonio Report. For a full list of business members, click here.
To review this article visit – sanantonioreport.org