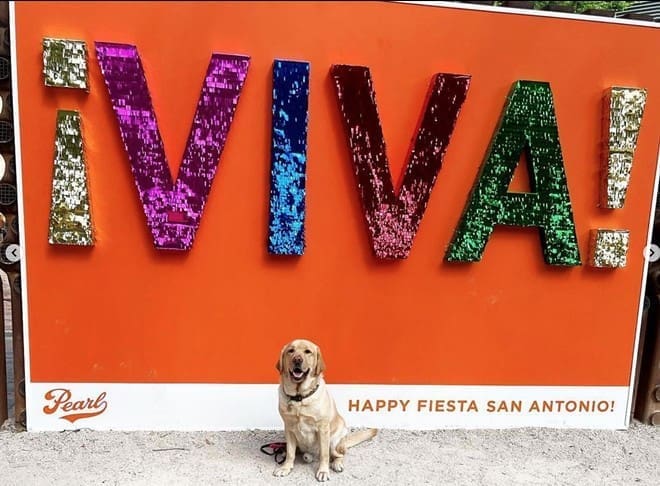 Downtown's Pearl development on Tuesday unveiled an Insta-worthy Fiesta mural along with new medals commemorating San Antonio's annual citywide party.
Created by Alamo City artist Martha-Martinez Flores, the mural features a metallic, piñata-style treatment of a larger-than-life declaration of "¡VIVA!" on a punchy orange background. It will be on display near Southerlegh Fine Food and Brewing, throughout April.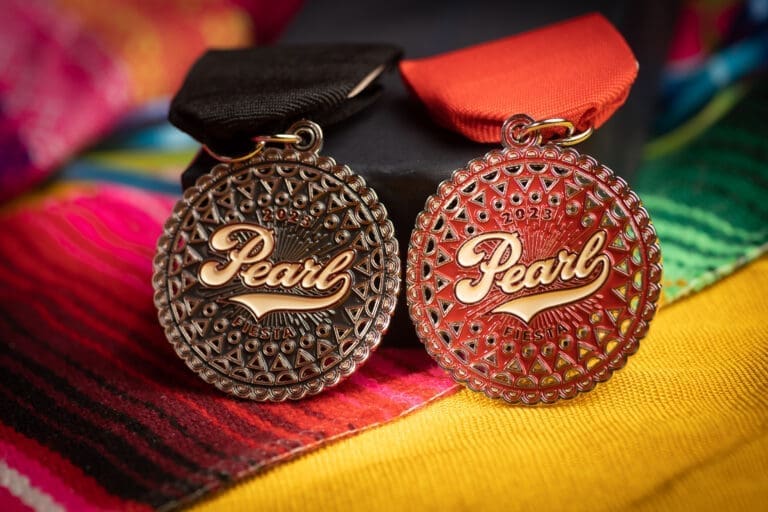 The Pearl debuted its 2023 Fiesta medals Tuesday.
The Pearl's 2023 Fiesta medals include both a red and a limited-edition black version, showing the dining and shopping destination's logo on an intricate circular background.
The red medal is available for $12 at Adelante, Curio, Feliz Modern, Larder, Park Bar, Rancho Diaz and The Tiny Finch. The limited-edition black option runs $50 with a portion going to the San Antonio Food Bank.
Both Pearl medals will also be available for sale online at Rancho Diaz and Feliz Modern Pop. The black medals are limited to one per person.
To review this article visit – sacurrent.com